Living Healthy for the LGBTQ community is a six week workshop to help people with chronic health conditions feel better, healthier and happier.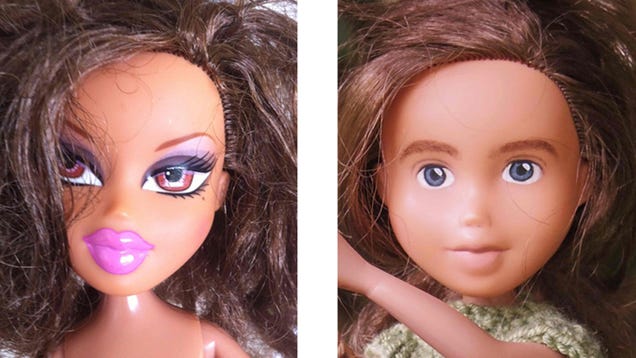 The hyper-sexualization of children's toys (especially Bratz Dolls) make many of us very uncomfortable. In fact, when a new Bratz movie came into the video store I worked in once, a custome legitimately asked if it was a new animated porno he could rent. So these make-unders done by a Tasmanian artist who "rescues and rehabs" these dolls and then poses them doing things that actual young girls might do, like hiding in trees and chilling on swings. Continue reading  This article was sent in by Shiner Antiorio
WRNU Internet TV.  www.bambuser.com/channel/wrnu.
We broadcast 6 days 7:00p -
5am est
. & a little somethin' on Sun.
4:00-9:00pm est
.  We offer diverse programming of Entertainment and Information.  Our musical line up this evening 'Sistah's Are Doin' It', Jazz, Blues, Soul, R & B and more.  Save this link in your favorites, you can access us as you choose.  Feel free to share our link.  You can also contact us @ This email address is being protected from spambots. You need JavaScript enabled to view it.
Jane Fonda and Lily Tomlin were at the Sundance Film Festival a few weeks ago and Women's Media Center Live with Robin Morgan – and our Special Correspondent, Pat Mitchell – conducted a fascinating interview with them about their careers as producers, the status of women in media, their friendship, their new Netflix series and more. 
In the lead-up to the Academy Awards, we thought you would enjoy this interview and the stories of two successful, smart, dynamic and FUNNY women in Hollywood. WMC Live with Robin Morgan
We are especially pleased to feature them since the Academy Awards seem to have a problem with women in non-acting categories.  Our WMC Oscar Nominations Gender Gap research shows that across 19 non-acting categories 149 men are nominated versus 35 women.