MALAPROP'S BOOKSTORE/CAFE to Celebrate Independent Bookstore Day on
Saturday May 2, 2015
Join Malaprop's Bookstore/Cafe and independent bookstores across the country for parties, author readings, in-store events, and exclusive day-of merchandise.
This year, with good reason, Americans have celebrated the moment 50 years ago when the struggle for civil rights for African-Americans reached a decisive moment: the 1965 March from Selma to Montgomery. The movie Selma won an Oscar. President Obama went to Selma and gave one of his finest speeches.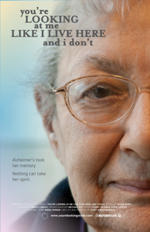 This groundbreaking and acclaimed documentary film screening is open to the public. A total immersion into the fragmented day-to-day experience of mental illness, "You're Looking at Me Like I Live Here and I Don't" is the first documentary filmed exclusively in a unit specifically for care of those with Alzheimer's and other dementias, and the first told from the perspective of someone suffering from Alzheimer's disease. May 12, 2015   6:30 PM-8:30 PM
ASAP announces the launch of a farmer cost share program and the renewal of its popular wax produce box initiative, both designed to maximize economic opportunities for local farmers and identify "certified local food" in the marketplace in Western North Carolina. Both programs are part of ASAP's Appalachian Grown™ program, which helps farmers enhance the competitiveness of their products in local markets. Through increased visibility of the Appalachian Grown brand, consumers can clearly identify certified local food where they shop and dine.