The City is continuing to implement the River Arts District (RAD) Public Art Plan.
The City of Asheville and the Public Art and Cultural Commission (PACC) seek qualified artists to submit Letters of Interest in becoming one of three artists asked to submit proposals for a project called Playful Art. When complete, Playful Art will provide an interactive and playful experiential installation for all ages.
From this call for artists, the review committee will choose the top three most qualified artists for this project. Those qualified artists will each be provided with a $250 honorarium to develop two project proposals to include a sketch and narrative for a work of art inspired by the theme of "playful art." The committee is especially interested in work that highlights the location in the River Arts District as well as accessibility, creativity, play, engagement for all ages, and experience. The work could be a sculpture, earth work, or other appropriate and engaging piece to be installed in a park-like setting along the  French Broad River East Greenway. It will be visible from public streets and pedestrian walkways, free of any admission fee.  
Funding for this project comes from the City's 1% for Public Art commitment. To learn more and/or to stay up-to-date with the River Arts District Public Art projects, please visit ashevillenc.gov/publicart or click here.
For more information, please contact  Stephanie Monson Dahl, Public Art Program Administrator, at [email protected] or 828-337-4111.
Click here for the Call for Artists – Playful Art project description, deadlines and more information.
~~~~~~~~~~~~~~~~~~~~~~~
City of Asheville to release climate change resource guide and share renewable energy initiative findings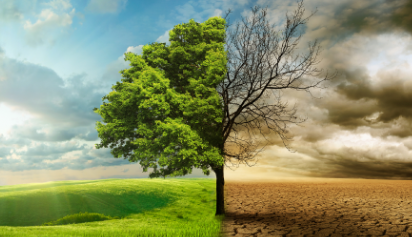 Interested in local energy and climate issues? Come to the City of Asheville's Climate Resource Guide release and Renewable Energy Initiative community update.
Set for 5 to 7 p.m. June 19 at The Collider, 1 Haywood St., Fourth Floor, the City's Office of Sustainability and the Sustainability Advisory Committee on Energy and the Environment (SACEE) will share information on how — as a community and individually — we can become better prepared and more resilient to the effects of climate change. The event will feature the release of "Building a Climate-Resilient Asheville — Personal Action Guide."
Asheville has a history of climate-related impacts — major floods in 1916 and 2004, landslides, nuisance flooding, wildfires, and the record drought of 2007–2008, to name a few. The city is also facing other stressors, like pressures from population growth, increasing demand for city services, economic changes, land use issues, and the desire to preserve a sense of place.  Click here to continue reading
~~~~~~~~~~~~~~~~~~~~~~~~~~~~~~~~~~~~
City of Asheville earns GIS award for racial equity mapping project
The City of Asheville was recently awarded the North Carolina G. Herbert Stout Award for Visionary Use of GIS in support of the City's Mapping Racial Equity project.
Asheville was recognized during the 2019 N.C. GIS Conference in Winston-Salem. City Council officials received the award during their May 14 meeting.
GIS is a geographic information system used as a framework for gathering, managing and analyzing data.
The GIS team worked with the Equity & Inclusion office to map and record some of Asheville's history around race. This included mapping out areas where red-lining and urban renewal occurred. They also crowd-sourced African American history, displacement and neighborhood change.
The City of Asheville is a member of the Government Alliance on Racial Equity (GARE) and is able to use its resources and network to continue learning and advancing racial equity goals in Asheville.  "In order for transformation to occur, an understanding of our racialized history is required," said Kimberlee Archie, Director of Equity and Inclusion for the City of Asheville. "There are specific past and current policies, procedures, practices, and budget decisions that result in disparate outcomes by race.  A mapping tool such as this is critical for us to use for change to occur."  Click here to continue reading