DRUMMING AT THE LIGHT CENTER in Black Mountain – April through September
Map Unavailable
Date/Time
Date(s) - 04/27/2019 - 09/28/2019
6:30 pm
Location
UR Light Center
Categories
Bring a lawn chair, your Sacred Sound instrument and a smile to the Drum Circle at the UR dome in Black Mountain, NC.  We start our circles at 6:30 p.m.  in the green space between the dome and the labyrinth.  The 4th Saturday of each month, from April through September, we'll gather to share traditional Lakota songs, generate creative beats, and send love, light, healing and  gratitude to our beautiful Earth Mother.
If you're a drum circle veteran, fantastic!  You will have an opportunity to set the beat and lead us in a song.  Never been to one?  That's fantastic too.  We'll loan you an instrument for the evening, and you'll soon get into the rhythm of things.
It's all about connecting, having fun, and sharing a heart-centered evening with like-minded people.
Come early, and you'll get to experience a deep, healing meditation in the Light Chamber on the ground floor of the Dome.  
Suggested donation for Drum Circle: $10.
2019 Drum Circle Dates
May 25

April 27

May 25

June 22

July 27

August 24

September 28
UR Drumming is facilitated by Jonna Rae Bartges, spiritual counselor, minister, and founder of PSI — The Practical Spirituality Institute, and Nicholas the Bard Andrea.  Jonna Rae was on the Opening Team of the UR Light Center Dome back in 1979, and served as the resident psychic.  Nicholas has traveled the world sharing his musical gifts, and is the director of music and a beloved teacher at the Waldorf School in Asheville.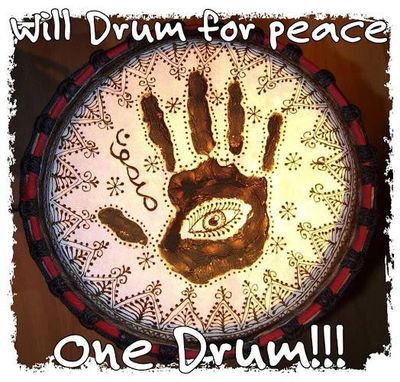 Welcome!  
The Light Center Is A Place of Prayer, Meditation,  and Connecting with
The Divine.  We are dedicated to helping all people expand their awareness 
of their inner Light and to pray more effectively. We believe Prayer and Meditation are powerful and effective tools for transforming our lives and the lives of others , and the planet as a whole.   
Our Mission
To Increase Awareness of the Oneness of All That Is,
by Expanding Light, Peace and Unconditional Love.
Our Vision 
To create an environment that supports individual and universal transformation through effective prayer, compassionate education, service and creating Good moment by moment.
We are operated by United Research, an independent 501c3 non-profit; an organization whose sole focus is encouraging and facilitating prayer, meditation, and connecting with the Divine and with the operation of The Light Center.
We hope you are able to visit with us often.
We encourage you to join with us in praying daily for the needs of people and the world at large; and in seeking the Highest Good ……for everyone and everything.
United Research, Inc.
P.O. Box 1146
Black Mountain, NC 28711
Visitors Center:
2196 NC Hwy 9 South
Black Mountain, NC 28711
Lodge:
2190 NC Hwy 9 South
Black Mountain, NC 28711
---
SheVille Team
We are a one-of-a-kind magazine that provides local, regional, national and international information about women's lives and education, performing and visual arts and writing, the environment, green living and sustainability and regional Western North Carolina business, people and events. "Villages preserve culture: dress, food and dance are a few examples. As villages grow in population and turn into towns, local cafes make way for large American chains. Handmade leather sandals are discarded for a pair of Western sneakers. Due to its small size, a village fosters a tight-knit sense of community. Justpeace.org explains the meaning of the African proverb, "It takes a village," by stating that a sense of community is critical to maintaining a healthy society. Village members hold a wealth of information regarding their heritage: they know about the ancient traditions, methods of production and the resources of the land. When villages become dispersed or exterminated in times of war, this anthropological knowledge disappears. Large cities are not as conducive to growing and producing foods such as fruits and vegetables. Villages, on the other hand, usually have ample amounts of land and other resources necessary for growing conditions." The Importance of Villages by Catherine Capozzi Our Mission SheVille.org provides readers with information important to women's lives and well-being. We focus primarily on the areas of education & health, business & finance, the arts & the environment. We are particularly interested in local & regional resources, organizations & events.