HOW SHESOURCE IS HELPING WOMEN BE HEARD
from The Women's Media Center SheSource
The Women's Media Center works to make women visible and powerful in the media. We do so by promoting women as decision-makers and as subjects in media; training women to be media-ready and media-savvy; researching and exposing sexism, racism, and fakery in media; and creating original online and on air journalism. 
SheSource is a database of over 1,340 women experts with media experience, run by the nonprofit organization, the Women's Media Center (WMC). Free to use, it connects journalists with sources across all industries, championing competent female voices of different backgrounds, ability and geography – although, at the moment, it is mostly U.S.-focused.
Experts on the family separation policy, Supreme Court decisions, gerrymandering, travel ban, union dues, gaming addiction, German refugee policy, new Colombian president, flooding from sea level rise, and Juneteenth
This week WMC SheSource features experts on:
the family separation policy
upcoming U.S. Supreme Court decisions
the U.S. Supreme Court gerrymandering descision
this week's travel ban decision
union dues
the World Health Organization adding gaming addiction as a disease 
Germany's open-door refugee policy
Iván Duque being elected as Colombia's next president
the flooding of coastal communities from sea level rise
Juneteenth
International Day for the Elimination of Sexual Violence in Conflict
Here is an example of the expert offerings in SheSource: 
The Department of Homeland Security announced that over 2,000 kids have been taken from their families following the Trump administration's zero tolerance policy towards illegal immigration. To discuss, we SPOTLIGHT Pamela Chomba.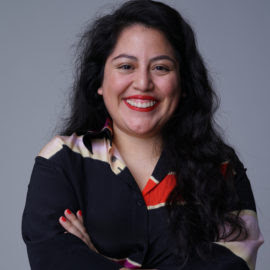 Pamela is a Dreamer and activist, born in Lima, Peru. While working in Texas (2014) for a an electoral campaign, she realized she could not fix the electoral process if 11 million undocumented immigrants lived without status, including families with U.S. citizen family members, like her own. Through story-sharing trainings and advocacy, Pamela mobilized support for Dreamers in the Northeast to speak to Congress and demand a legislative process that will also grant her a pathway to citizenship. Pamela is Northeast Organizing Director for FWD.org. Media includes: ThinkProgress, Bustle, CUNY TV. 
Tags: asheville women online magazine, gender equity, media women, wnc women online magazine, women of color
SheVille Team
We are a one-of-a-kind magazine that provides local, regional, national and international information about women's lives and education, performing and visual arts and writing, the environment, green living and sustainability and regional Western North Carolina business, people and events. "Villages preserve culture: dress, food and dance are a few examples. As villages grow in population and turn into towns, local cafes make way for large American chains. Handmade leather sandals are discarded for a pair of Western sneakers. Due to its small size, a village fosters a tight-knit sense of community. Justpeace.org explains the meaning of the African proverb, "It takes a village," by stating that a sense of community is critical to maintaining a healthy society. Village members hold a wealth of information regarding their heritage: they know about the ancient traditions, methods of production and the resources of the land. When villages become dispersed or exterminated in times of war, this anthropological knowledge disappears. Large cities are not as conducive to growing and producing foods such as fruits and vegetables. Villages, on the other hand, usually have ample amounts of land and other resources necessary for growing conditions." The Importance of Villages by Catherine Capozzi Our Mission SheVille.org provides readers with information important to women's lives and well-being. We focus primarily on the areas of education & health, business & finance, the arts & the environment. We are particularly interested in local & regional resources, organizations & events.