Some Brands Take the Power of Being Climate Neutral Seriously
As fires start to blaze across California (again), floods wreak havoc in Nashville, causing mass amounts of devastation, and as natural disasters begin to resurface after the earth paused for a year thanks to Mother Nature and the global pandemic, it's obvious that climate change is an active part of our new norm. Whether we see rising temperatures or record-breaking freezes, finding ways we can slow the reality of climate change and the ascent of the rapid environmental crises is staring at us square in the eyes.
The situation seems dire, but there are so many things we as consumers can do to decrease carbon emissions, lower our carbon footprint and be part of the solution. We can make everyday changes that pack a big slow-down-the-climate-crisis punch. Supporting brands who make products responsibly, supporting those companies willing to protect the planet while selling to consumers takes responsible spending to all new heights. All of which to say, after a year indoors, while making decisions to use our spending power (and women are the most powerful consumers), consider supporting brands and products that actually stand behind climate consciousness.
That's where the new Climate Neutral Certified (CNC) label comes in. Much like products with labels that say plant-based, gluten-free, grass-fed, or even LEED Certified, knowing how the products we use are made matters.
That CNC label means the difference between supporting the protection of our planet and contributing to the growing climate crisis. As the list of climate-neutral certified companies expands, when a company chooses to become certified as Climate Neutral they must undergo requirements that enforce climate neutrality, including taking responsibility for all carbon emissions associated with the manufacturing and distribution of their products (Scope 1-3 emissions) and verifiably offsetting to net-zero. In other words, sustainability, lowering their carbon footprint and consciously moving towards zero emissions–the companies who have garnered the Climate Neutral Certification label are who we should support.
Curious if any company can get the certification, the Representatives of Climate Neutral answer, "Yes, it's for all corporations, because almost every aspect and sector of business leaves an impact on our climate through Scope 1 – 3 emissions." Climate Neutral continues, "Some industries have larger carbon footprints, like product manufacturers, who tend to have the largest percentage of Scope 3 emissions (which stem from their supply chain)."
It seems even digital publications that run day-to-day operations in office buildings would have the largest percentage of Scope 1 and 2 emissions, so what does that mean? According to Climate Neutral, "Scope 1 signifies direct emissions that come from on-site facilities, including fuel burned in company vehicles, natural gas to heat the office, or any direct emissions from owned manufacturing plants. Scope 2 represents indirect emissions. This is mostly your purchased electricity."
With over 150 brands that became Climate Neutral Certified in 2019, together they measured and offset 228,314 tonnes of carbon.
We spoke to the Climate Neutral Organization and did a review of a few CNC brands we use. Be sure to check out the design tips for using design brands that are also climate-conscious.
ALLBIRDS
Sustainable shoes may seem a little out-there but Allbirds in Venice Beach would have to disagree. Hellbent on getting Carbon Neutral Certification, Allbirds footwear, socks and underwear are certified environmentally sound and sustainably made. Their shoes are made using recycled bottles (shoelaces), castor bean oil (soles), cardboard (packaging), and wool (fabric). Allbirds gives new meaning to intentional climate consciousness. Making running and everyday footwear that you can wear with a clear conscience, you will also have complete comfort, arch support, and everything you need in a well-made shoe. They also make undies and socks for both men and women. Buy local and support green brands every chance you can.
"At Allbirds, we believe in making better things in a better way. We are on a mission to prove that comfort, design and sustainability aren't mutually exclusive by making premium footwear from renewable materials, designed for everyday life. Climate change is the most important issue of our time and right now, carbon emissions is the single best scorecard we have. Our sustainability approach involves measuring the carbon footprint of our products and corporate operations, reducing our impact through a range of initiatives, such as incorporating natural materials, and fully offsetting the carbon emissions that remain."
To become Climate Neutral Certified, Allbirds has measured the greenhouse gases it emitted when making and delivering products to its customers. By 2019, they had offset emissions of 7.6 kg of CO2e/shoe and $0.08 per shoe investment in carbon credits. | Allbirds.com
NUMI ORGANIC TEA
Numi Organic Tea is implementing a Reduction Action Plan to reduce emissions from within its own operations and supply chain. Numi was founded in 1999 in Oakland, California by brother and sister Ahmed Rahim and Reem Hassani with a vision to share the transformative, healing power of tea with the world. They named their company after the steeped dried desert lime they drank in their early childhood in Baghdad, Iraq. The drink symbolizes hospitality and community (numi means "citrus" in Arabic). Creative, conscious change-makers, they have introduced little-known herbs and teas to the United States, while advancing human rights and sustainable causes around the globe.
Rahim and Hassani take climate change very seriously. "In order to avoid the worst impacts of the climate crisis, we need to reduce global greenhouse emissions by over 50% in the next 10 years. Numi is taking action NOW by launching an ambitious plan to cut our carbon emissions to zero by 2023. Until we can reduce emissions to zero, we'll offset the rest. Our offsets support biodiversity and habitat conservation projects in the Amazon Rainforest. This year, Numi is proud to announce a breakthrough in packaging innovation: plant-based tea bag wrappers. Designed to reduce reliance on fossil fuels and eliminate plastic, our new wrappers are made from renewable, plant-based sources."
The wrappers are commercially compostable and have been tested to produce no eco-toxicity when they break down. Beyond their plant-based wrappers, Numi aims to create the most sustainable packaging possible. Their cartons use 90% post-consumer waste recycled paper, no shrink wrap, and soy-based inks, tea bags are made of Non-GMO Verified unbleached Manila hemp fiber (not plastic, like pyramid-style sachets), and will biodegrade in a normal compost heap.
"We are committed to taking care of our global family and this planet we live on. By choosing Numi, you've helped us fight global warming, reduce plastic waste, and empower tea farming communities around the world. Together, we can create lasting positive impact for the planet and each other."
Numi has planted 5,000 trees in DZS tea gardens to increase sequestration potential across their farming partners. By making these changes, in 2019 they reported emissions offsets of 2,243 tCO2e (tonnes of carbon) with lifetime emissions offsets of 6,248 tCO2e, and $11,240 investment in carbon credits. | NumiTea.com
PRIMA
A health and beauty brand, Prima is committed to being a leader in the hemp space and is among the first to actively pursue climate neutrality. Prima is implementing a Reduction Action Plan to reduce emissions from within its own operations and supply chain. What does mean exactly?
"We're focused on identifying our key supply chain partners/contract manufacturers for renewable energy opportunities to gain carbon efficiencies during manufacturing." By improving their packaging recyclability profile and using less virgin materials and more post-consumer recycled content and recyclable materials in their packaging,  improving that by 10% gives them an edge in a budding industry that is still fighting an uphill battle in terms of its carbon footprint.  By making those changes in 2019, they reported 121 tCO2e and $1,210 investment in carbon credits. | Prima.com
---
In a Q + A with the company, here is a look at what Climate Neutral Certification means to consumers and our purchasing power:
How does climate neutrality impact consumer awareness? Consumers, especially in America, are very concerned about climate change. Yet, consumers have not been effectively mobilized in the climate movement. Providing a verified consumer label, like Climate Neutral Certified, (1) brings the impact of carbon footprints to the front of mind at point-of-purchase, and (2) provides transparency behind sustainability claims. Many brands are claiming 'sustainability,' but what does that really mean and who is holding them accountable? Similar to USDA Organic and Fair Trade Certified, Climate Neutral aims to provide specific regulations brands must face claiming carbon neutrality. Consumers can then use the label to 'vote with their dollar,' so to speak, and choose to support brands who have gone through the rigorous certification steps.
What can we do as consumers and a species to contribute to lowering carbon emissions and our overall carbon footprint?
We can start by supporting, and purchasing, products exclusively from brands that are actively reducing their carbon footprint throughout their supply chains. Brands and manufacturers are our largest polluters, and consumers can catalyze change within brands through how they choose who they purchase from. There are many resources you can shop to live more sustainably now, but the hope is for Climate Neutral to bring unity across industries with an easy marketing message for consumers to understand. Consumers shouldn't have to download an app to understand which products are sustainable.
The Climate-Neutral verified label will make it easier to shop and purchase products with a net-zero carbon footprint.
How did the Climate Neutral certification come to be? Who is behind it? 
The founders of Peak Design and BioLite, two sustainably-oriented entrepreneurs, co-founded Climate Neutral after they amounted to frustrations around (1) the previous carbon measurement process (costly and time-consuming) and (2) the realization that offsetting carbon emissions for MOST brands is less than 1% of revenue. Companies pay for trash to be taken out, why can't they pay for carbon emissions (trash to our atmosphere)?
Climate Neutral settled on their message: ALL companies should be climate-neutral and become Climate Neutral certified.
The company then launched into several discussions on certifications, consumers, and regulations; re-affirming the need to mobilize consumers through a verified label. Finally, Climate Neutral launched its proprietary carbon measurement software (the BEE) to make corporate carbon measurement easier by eliminating some of the largest barriers entry companies previously faced in the corporate carbon measurement process.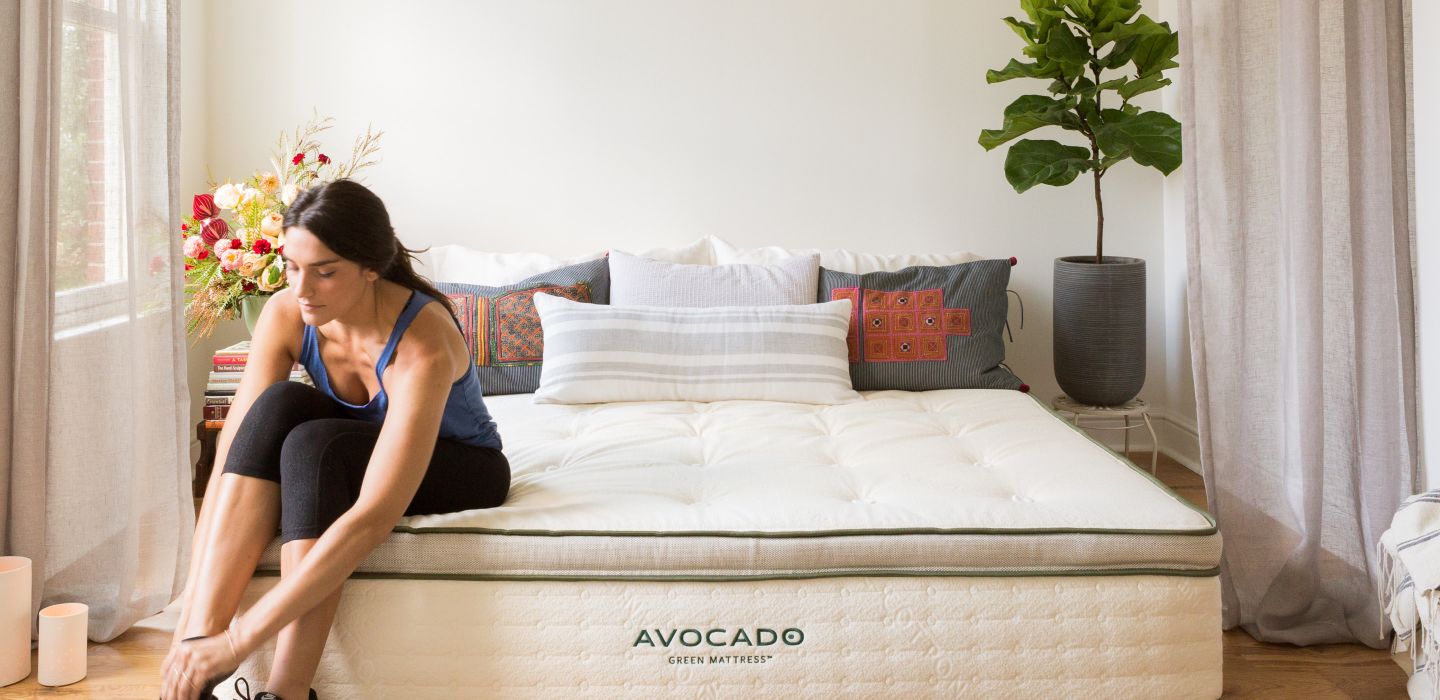 How many organizations had to join forces to bring it to fruition?
The co-founders listed above got the ball rolling with CEO Austin Whitman in 2018, and they were able to certify Avocado Green Mattress. The nonprofit made its official announcement at Summer OR in 2019, where 36 brands quickly signed on to committing to being Climate Neutral. In October, through an online Kickstarter campaign, the nonprofit was able to raise over $160,000 quickly gaining support and momentum.
Are legislative measures still being written to continue to encourage climate neutrality?
Yes, there are still talks of carbon taxing and low carbon enforcement in the "Green New Deal"; however, in reality, the public and consumers can act quicker when enforcing corporate change than government policy will.
In essence, much like we buy food that is Certified Organic or Sustainably Made or Sourced, supporting companies with the Climate Neutral Certification means taking our purchasing power to support brands and products that aren't harming the planet. To learn more about getting your own company or products certified or to learn about companies proudly Climate Neutral certified, visit www.ClimateNeutral.org
---
DESIGN TIP No. 1
Re-doing your kitchen and bath tile?
Check out Fireclay Tile; a custom, sustainable tile manufacturer out of California using recycled materials in their manufacturing processes. | www.fireclaytile.com
Design Tip No. 2
Upgrading your bedroom?  Check out Avocado Green Mattress.
The natural, organic mattress manufacturer leading the way in sustainable mattresses and was the first mattress company to be certified Climate Neutral. The mattress industry accounts for 6.5M tonnes of carbon each year. | www.avocadogreenmattress.com
Design Tip No. 3
Installing new flooring?
Consider using Flooret; a direct-to-consumer vinyl flooring manufacturer aiming to bring sustainability and transparency to the design industry. | www.flooret.com
Design Tip No. 4
Switching up the kid's playroom?

Sustainable furniture manufacturer Franklin and Emily provide pre-assembled furniture pieces, from loveseat sofas to children's desks. | www.franklinemily.com
This story, Climate Conscious Design, was originally published in ATOD Magazine and has been republished here with permission.